Time & Attendance Software
A Complete Employee Timesheet Solution
Managing project cost, overtime  and  employee attendance is simple with Hour Timesheet Employee Timekeeping Software.  Includes a 1-click interface with QuickBooks, Paychex, ADP, Insperity, Deltek and more. DCAA compliance includes detailed audit trail, manager approvals, daily timesheet reminders and more.  We even offer an 8-day timesheet option.
Leave Management
Track Employee Attendance with Automated Workflows
Employee access to complete leave history (accruals, carry-overs, etc.) and leave request at a glance.  Fully automated service to track and manage employees' paid time-off, vacation, sick days or other custom time-off types.

Mobile Access
Available in both Android and iOS Marketplace
Employee time clock app for your remote workforce. Get up-to-date information from the field to lower labor costs, improve productivity and ease payroll tasks. Track breaks, lunch, drive time and more. Compliance without any extra cost.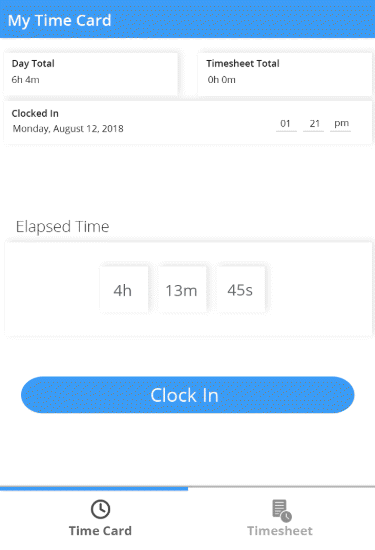 Time Clock Integration
Biometric, HID Prox and Bar Code Readers Available
If tracking, collecting and managing time and attendance is a challenge for your workforce, Hour Timesheet has the solution. We will work with you to provide a complete time and attendance solution for you.