Time & Attendance Software
A Complete Employee Timesheet Solution
Manage job cost, overtime regulations and employee attendance with Hour Timesheet's Employee and Contractor Timekeeping Software.  Hour Timesheet includes a 1-click interface with QuickBooks, Paychex, ADP, Insperity, Deltek and more easy to use features. Hour Timesheet is DCAA Compliant, which includes detailed audit trail, manager approvals, daily timesheet reminders, job costing and more.  We even offer an 8-day timesheet option.
The Hour Timesheet software gives employees access to leave balance data such as current balances and accrual & carry-over values. Users are able to submit an online leave requests with a single click. Let HTS track and manage your pto, vacation, sick, and holiday leave with ease.

Hour Timesheet Mobile© is the perfect time keeping app for your remote workforce. Users at home, on travel or working at your client's site can quickly and easily track breaks, lunch, drive time, employee location and more. HTS Mobile© adds compliance to your time tracking without any additional cost.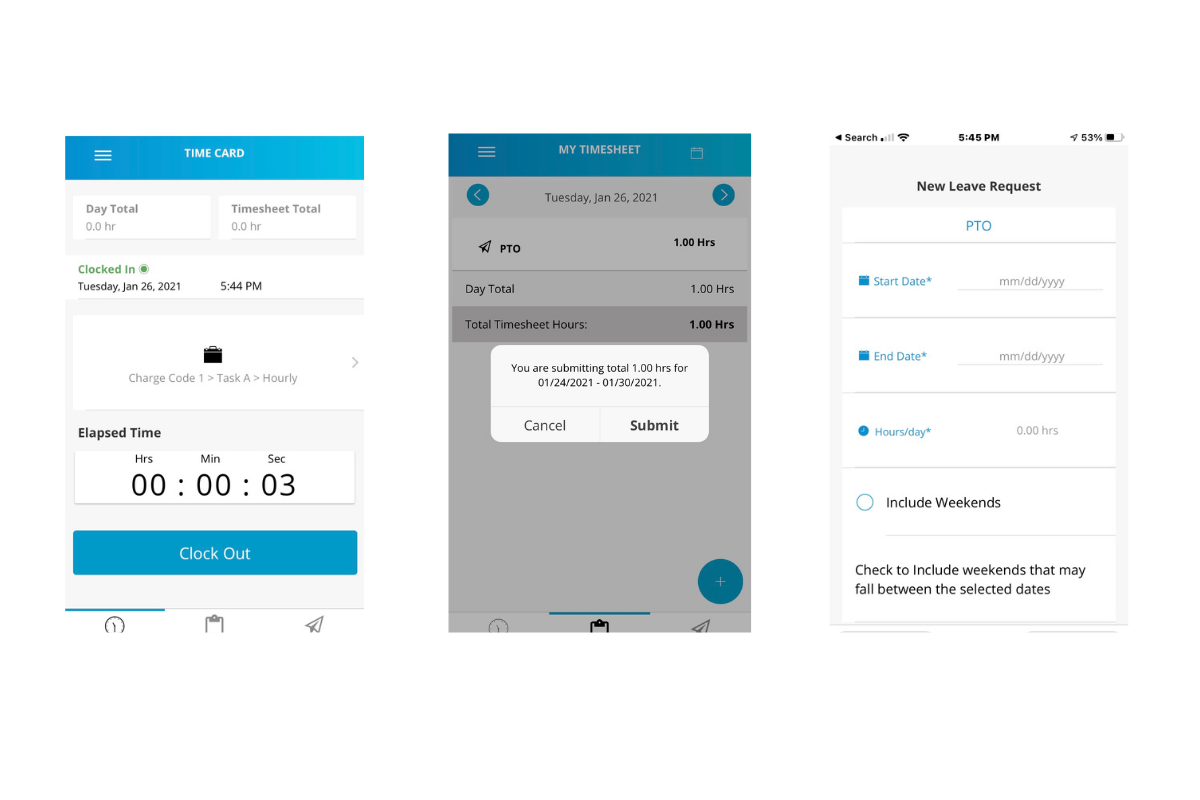 Time Clock Integration
Biometric, HID Prox and Bar Code Readers Available
If tracking, collecting and managing time and attendance is a challenge for your workforce, the Hour Timesheet Workforce Time Clock© is the solution for you.  Users can clock in with a PIN number, an ID card or proximity reader in seconds while managers have access to clock punches online and in real-time.