Effective time-tracking software, such as Hour Timesheet, accurately keeps track of the minutes and hours you put into a project. It allows you to invoice your client correctly. It monitors how long individual tasks take to complete. The greater the degree of accuracy you have, the more likely you will be trusted by your clients, which benefits your business. When you understand how you and your workforce spend time, you can analyze it and make smarter business decisions.
When examining the best time and attendance apps, some of the features to consider include ones such as audit logs. Having a detailed audit trail that shows a time and date stamp of all timesheet activity can provide valuable insight and assurance that your employees are meeting internal timekeeping policy requirements.
Another feature is simplicity. The Hour Timesheet tool includes an easy-to-use interface for both the web browser and the mobile app. The software is so intuitive to use that rarely will your employees require training making your on-boarding process stress free.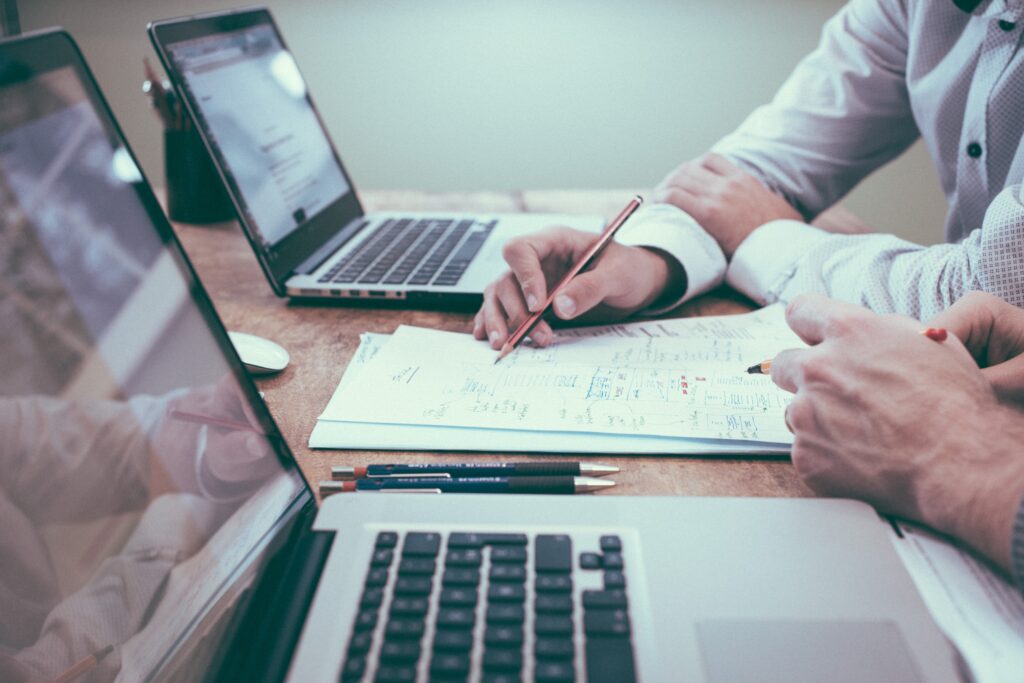 Hour Timesheet Time Tracking Software Features
1. Mobile Access
Whether your workforce is working from home or around the world, Hour Timesheet Mobile® is the perfect timekeeping app for your remote employees. Our user-friendly app is available in both Android and iOS Marketplace. It can be used at home, while traveling, or working at the client's site. Hour Timesheet Mobile® allows your workforce to track breaks, lunch, travel time, employee location, and many more situations. Hour Timesheet Mobile® adds compliance to your tracking without any additional cost. It's that simple and easy to use.
2. Location Tracking
Our location tracking feature is available exclusively through our mobile app. As an employer, you can see who's on the clock and where they're working. Our location tracking feature allows employers to effectively manage employees at multiple locations and build a relationship of trust.
3. DCAA Compliant
The Hour Timesheet software is DCAA (Defense Contract Audit Agency) compliant. This means it meets the conditions needed for an organization to accept a contract from the Department of Defense (DoD). Those conditions include a detailed audit trail of all timesheet entries, automated daily timesheet reminders, the ability to track both billable and non-billable hours, and multiple supervisor signatures when submitting a timesheet. All of these safeguards ensure that the most accurate information is being submitted to the DCAA.
4. Workforce Time Clock
Suppose you're finding that tracking, collecting, and managing your team's attendance is overwhelming. In that case, Hour Timesheet's Workforce Time Clock® might be perfect for you. Users can clock in using several different methods, including a PIN (personal identification number), proximity reader, or an ID card. In the meantime, managers have access to view the clock-in and clock-out results online and in real-time.
5. QuickBooks Integration
Hour Timesheet's time tracking software easily integrates with QuickBooks Desktop and QuickBooks Online with a single click. This integration of systems eliminates the need of doing any manual entry, both on the Hour Timesheet side as well as the QuickBooks side.
6. 1099 & Billing Integration
Thanks to Hour Timesheet's flawless integration with QuickBooks, billing and tracking 1099s is a lot easier. Hour Timesheet's software does the work for you, enabling the contractor to input their time against customers and jobs on their timesheet. When this data is exported to QuickBooks, the bill for this vendor is already complete! It doesn't get any easier than that.
7. Leave Management
The Hour Timesheet software provides employees the leave balance data. This includes current balances and accrual, and carry-over values. Your workforce can submit an online leave request with a single click. Hour Timesheet can track and manage your paid time-off, vacation, sick, and holiday leave with incredible ease. Imagine that?
8. Cloud Integration with 24/7 access
Hour Timesheet software can integrate with the Cloud; this means it requires no installation when adequately integrated. Therefore you can start tracking time immediately. All-time entries, approvals, and reports are available to you in real-time from any device.
9. No contract, Pay-As-You-Go Pricing
With free support, free setup, and free training, Hour Timesheet's pay-as-you-go pricing is unlike any timekeeping software program on the market. And with no contract to sign, if you're not happy, you won't be penalized for leaving. Welcome to the easy way of time tracking, the Hour Timesheet way!
10. Staff/Job Management
Manage the cost of your jobs, the overtime regulations, and employee attendance all in one place with Hour Timesheet's Employee and Contractor Timekeeping software. Our DCAA compliant product includes a 1-click interface with QuickBooks, Paychex, ADP, Insperity, and Deltek, to name a few. Finally, an easy and straightforward way to manage all the different facets of timekeeping under one roof.
Hour Timesheet Software
The best time and attendance tools such as Hour Timesheet can help you and your team become more compliant, efficient and increase payroll and invoice productivity . Simply put, a quality timekeeping software solution will save you and your business both time and money. For more information on how Hour Timesheet's app and software can help your company grow and become more productive, contact us here.
We look forward to hearing from you.
Ready to try our Hour Timesheet for yourself?