Hour Timesheet Mobile Features
Employees who need to enter timesheet data daily to capture work hours or leave hours will use this tab/option.
The Timesheet (tab) feature allows users to:
1. Add Hours Worked
2. Edit Hours Previously Entered
3. Add Leave Hours
4. Submit/Un-submit a timesheet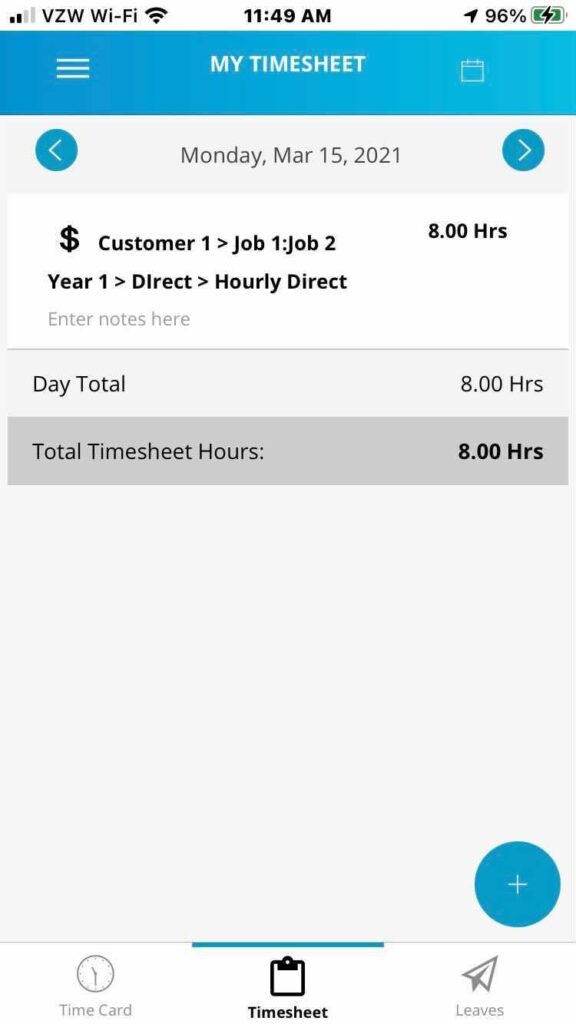 ---
Add Hours Worked
This feature allows the user/employee to select from a predefined list of job codes to enter the duration of time (hours worked) on to the timesheet. Actions Include:
-Selection of charge codes (list of customers/jobs/payroll items to charge time against)
-Daily notes (optional)
-Duration (hours worked)
-Cancel button
-Save button
---
Steps to Enter Daily Hours Worked
1. Click Add Hours Worked
2. Select Charge Code
3. Enter Hours
4.0Enter Notes (optional)
5. Click Finish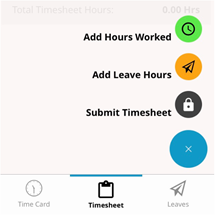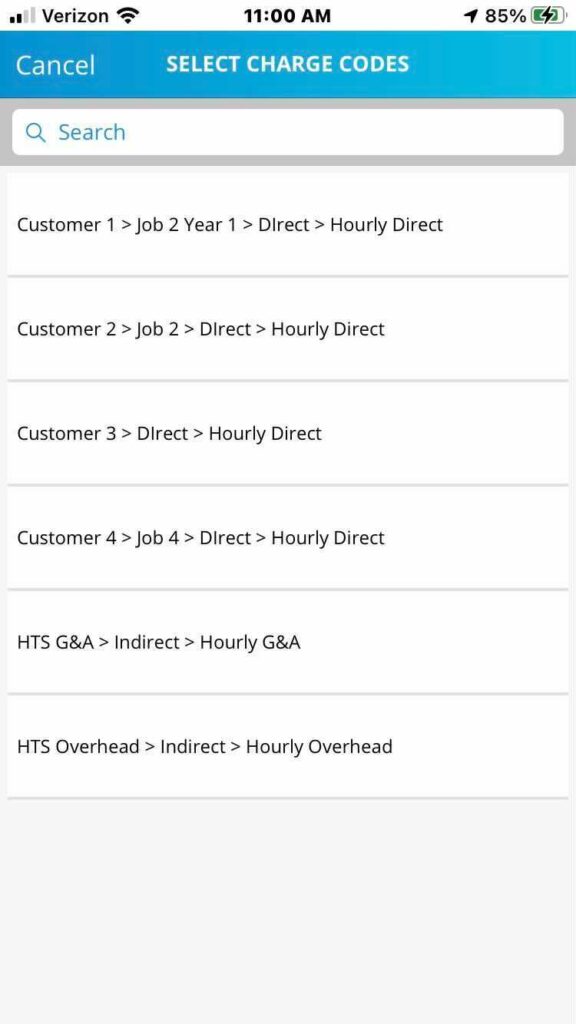 ---
Edit Hours Previously Entered
The Timesheet tab contains navigation buttons that allow the user to move from day-to-day to make timesheet entries for different dates (previous or future)
Steps to Edit or Delete Previous Day's Entries
1. Use the < and > buttons to navigate to the timesheet day to be edited.
2. Swipe left and click the Edit icon to update the number of hours entered or Delete to remove the entry all together.
3. Finish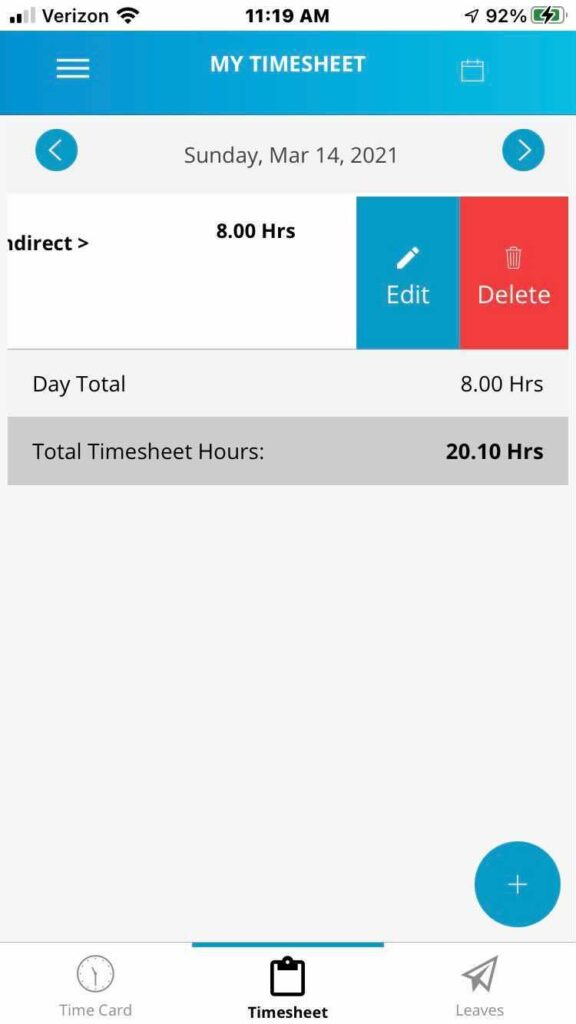 ---
Add Leave Hours
This feature allows the user/employee to select from a predefined list of leave codes to enter on to the timesheet. Actions Include:
-Selection of leave codes (list of leave items to charge time against)
-Current leave balance
-Notes (optional)
-Duration (leave hours to be entered)
-Navigation buttons allow the user to move from day-to-day to make timesheet entries for different dates (previous or future)
-Cancel button
-Save button
Entering Leave / PTO Hours from Hour Timesheet Mobile
1- Hit the Timesheet icon on the bottom of the mobile device
2- Tap on Add Leave Hours
3- Select your Leave Type
4- Enter Hours and Hit Save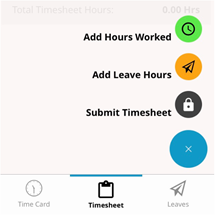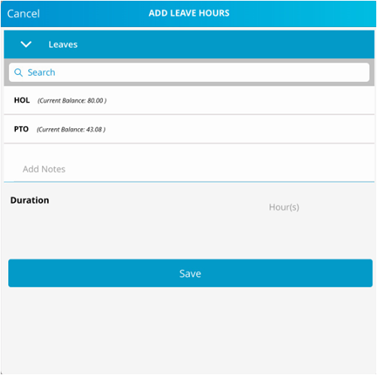 ---
Submit Timesheet
This feature allows the user to submit/sign a timesheet for the current timesheet period. Actions Include:
1. Cancel button
2. Submit button