Employee Overtime Options
Create and Assign Employee Overtime Rules

This feature allows the system admin to establish a business rule to set a threshold on the timesheet so that employees are forced to charge time to an "overtime" pay type once certain criteria is met (defined by the rule). Once configured; the employees will be notified upon timesheet entry that hours must be moved to a pay type associated with overtime. These hours will be identified in RED on the timesheet to the employee
Options for capturing and calculating employee overtime on a timesheet
Calculate Weekly Overtime (check box)
Regular Hours per week* – This box should be checked for organizations who pay hourly employees. All hours exceeding the value entered in this box will automatically be classified as overtime.
Calculate Daily Overtime (check box)
Regular Hours per day* – This box is typically checked for organizations in California who are required to pay employees based on hours per day and not hours per week.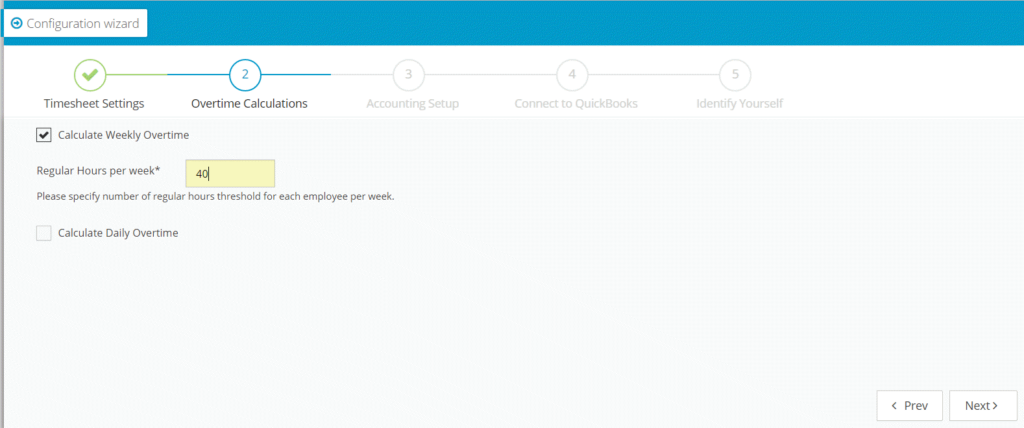 Assigning OT Rules
Once the overtime rule has been created, you will need to assign the rule to the appropriate users. To assign employees to the newly created overtime rule, follow the instructions below:
Click the rule from the drop-down box
Move the Employees from the "Available" box to the "Selected" box – these can be selected one at a time or be filtered by group.
Click Assign