Exporting Timesheet Data to QuickBooks Desktop
Timesheet data created in Hour Timesheet can be exported to your accounting/payroll software. To export data from Hour Timesheet, follow the instructions below. Only time sheets with the Approved status will show up on the Export page.

Login to your Hour Timesheet login page as user with admin or accountant rol
Navigate to the Export Timesheet menu item
Place a check in the box next to the timesheet(s) that you would like to export
Click the Export Selected button to begin the sync process.
A pop-up box will appear confirming the records to be exported.
Click the Export button to complete the export process request

NOTE: At this point the web connector will run at its auto scheduled time, if a time increment for syncing data has not been set, you will need to open the web connector file and force the update so that the payroll export created above can be imported into QuickBooks Desktop. YOUR QUICKBOOKS COMPANY FILE MUST BE OPEN FOR THE WEB CONNECTOR TO RUN SUCCESSFULLY. To force the update between Hour Timesheet and QuickBooks Desktop follow the steps below.
Locate and open the Web Connector on your computer
Place a check next to the Hour Timesheet Application
Click the Update Selected
Best Practice – check the Auto-Run box next to the Hour Timesheet application and set the Every_Min to "60". This will ensure that your QuickBooks and Hour Timesheet file is synced every 60 minutes. You will need to save the Hour Timesheet password in the Web Connector as well.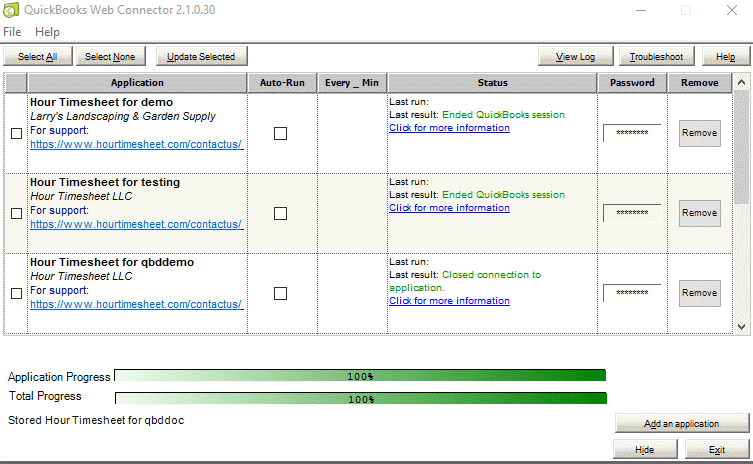 Once the data has been imported to your QuickBooks Desktop file, you will receive an email confirmation message containing the a summary of the information in the export file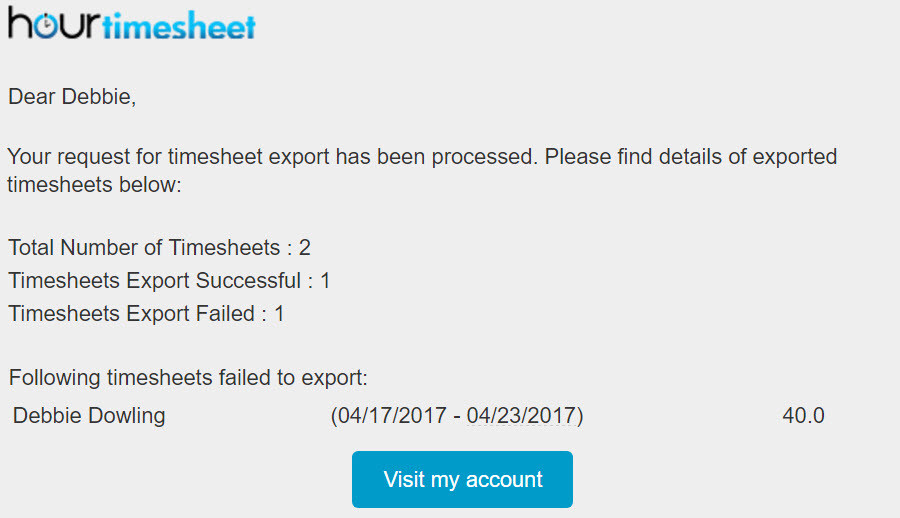 For troubleshooting issues visit Reasons Why Timesheet Data Fails to Export
---
Back to Knowledge Base Main