Exporting Timesheet Data to QuickBooks Online
Syncing with QuickBooks Online
User Guide for Hour Timesheet QuickBooks Online Export
Before you begin:
1. Make sure your Hour Timesheet site is connected to QuickBooks Online.
2. Navigate to the Settings menu
3. Click the Connect to QuickBooks tab
4. Only timesheets that are approved will available for the QuickBooks Online Export process
Roles with Access to export timesheet data:
Admin
Follow the instructions below to export timesheet data from Hour Timesheet:
1. Login to your Hour Timesheet login page
2. Navigate to the Export Timesheet menu item
3. Navigate to the proper date of the timesheet period to export menu item
4. Place a check in the box next to the timesheet(s) that you would like to export
5. Click the Export Selected button to begin the sync process.
6. After successful export of data, timesheets will be displayed as Processed under the Review Timesheet menu link
Any changes to processed timesheet data will require a Correction timesheet.

NOTE: Timesheets must contain a minimum of 1 Customer for proper time card syncing into QuickBooks Desktop
---
To locate the hours in your QuickBooks Online account, you will need to navigate to the following:
Click the  + New button on the top left of the main QuickBooks Online menu/dashboard.
Navigate to the Employee/Weekly Timesheet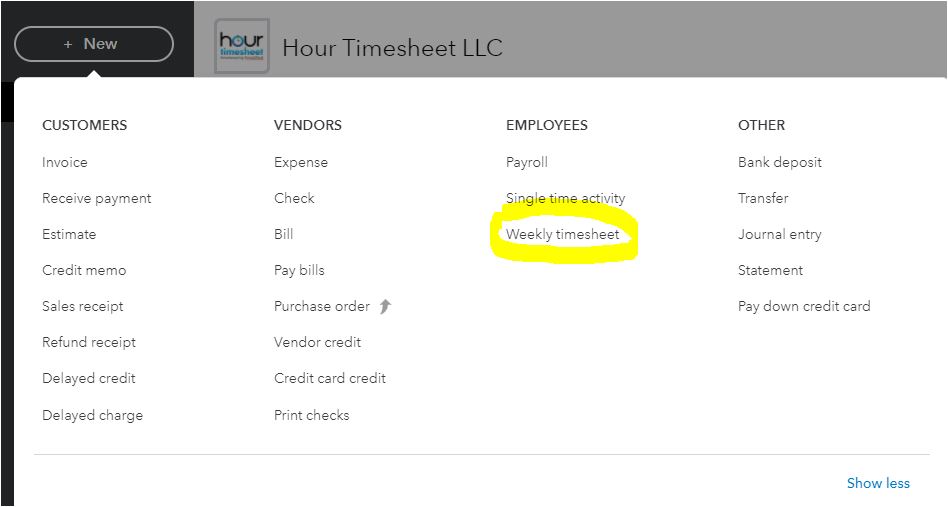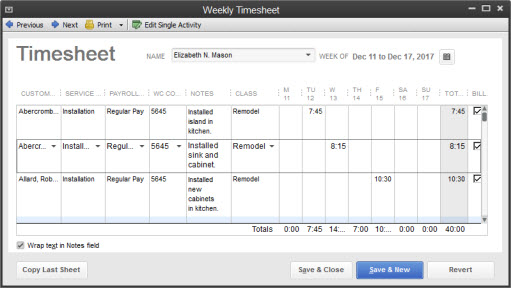 Back to Knowledge Base Main