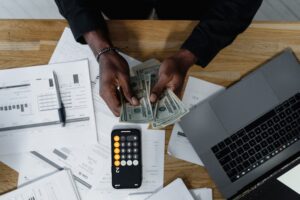 Effective time and task management can make a world of difference within a team or a whole organization. When each team member is on top of things, operations not only run smoother, but overall productivity may see a significant boost.
One common route to enhancing time and task management is through time tracking. Below is a brief look into a few of the many benefits of time tracking software and what it could do for businesses of all sizes.
What Is Time Tracking Software
Available for mobile, desktop or both, time tracking software is a means to track the time, resources and manpower spent on each task or as a collective. An individual, such as a freelancer, may utilize it to keep track of personal efficiency, or it could be employed by an organization to better monitor employee performance.
Depending on the software, a time tracking platform may feature an innovative app, reliable tracking for billable hours and even advanced analytics and reporting. Having these conveniences at hand could help streamline various processes while also ensuring essential tasks are getting done on time.
How else might it be beneficial?
Provides greater organization and prioritization
One of the top advantages of time tracking software is that it could greatly diminish the time it takes to organize a whole list of tasks and put them in order of priority. This is especially true in terms of optimizing daily work and meeting important deadlines. Having a reliable tool to schedule tasks based on importance or even profitability could be very valuable when prioritizing which assignments to finish first and for cutting project costs.
Enhances workflow
Similarly, time tracking software can help a business see the big picture and, therefore, adjust the workflow accordingly. For instance, when provided with an overview of how employees are spending their time, the status of important projects, etc., management could more efficiently rearrange or assign tasks, update coinciding processes and plan for future projects. As a result, employees can focus more on efficiently fulfilling their responsibilities.
Offers effortless integration
Another major advantage and convenience is that most time tracking services can be effortlessly integrated with existing software. In fact, adding this handy tool to your current business or project management software is typically done quickly and with minimal interruption.
Such software can easily connect to payroll processes as well. By integrating data from the time tracking software with the payroll system, a company could gain a more in-depth assessment of its finances and reevaluate costs as needed.
Improves operations through data
Data is an invaluable resource in our modern world. With time tracking software, an organization can amass information surrounding the performance of the team as well as individual members. The data gained may also offer precious insight for future planning. Whether it's used to refine budgetary expenses or strengthen the team's collaboration, time tracking data can be a very powerful weapon to have in a business's arsenal.
Finding the Right Software for Your Needs
If time tracking sounds like a good fit, consider the professional services available through Hour Timesheet. Our time tracking software features an easy-to-use time tracking app designed to monitor employee and contractor hours in real time. It also tracks leave time, location and third-party approvals as well as billable and non-billable hours.
Contact us today to see just how we can best meet your organization's needs!