Looking for specific QuickBooks timesheet features & DCAA compliance?
What type of firm needs time tracking software?
Most employers who hire hourly employees need to know the number of hours each employee has worked so that payroll can be calculated properly. Government contractors have have a different set of rules and are required to track time, both hours for exempt and non-exempt employees. Even organizations who only hire salaried employees have a need to track projects or tasks for successful project management. That's why finding the right time and attendance software is critical to your bottom line.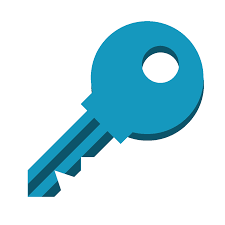 What to look for when evaluating timekeeping software.
When researching tools, make sure the software that you are evaluating includes the following:
daily reminders
job tracking
online approvals
detailed audit trail
correction time sheet workflow
mobile access (iOS and Google Play)
web clock
integration with your accounting system (QuickBooks Online & QuickBooks Desktop)
knowledge of government contracting and how federal governments contract audit agency dcaa regulations
Work smarter…. not harder.
Are you wasting time and money on the following?
Correcting math errors on hours worked and other time activities
Tracking down late or missing weekly timesheets
Manually entering employee time worked into your accounting and/or payroll file?
If you answered yes to any of the questions above, It's time to let today's technology work for you. Intuit and QuickBooks have a marketplace where 3rd party vendors who offer time tracking are listed. Only companies that pass strict guidelines and follow Intuit's partner policies are listed on these sites.
View QuickBooks Online Marketplace Apps here
View QuickBooks Desktop Marketplace Apps here
Hour Timesheet was created for you; with your origination in mind. We have created a simplified solution that captures your complex situations. Give us a try FREE for 30 days. No credit card required. Our experts with over 20 years of industry experience are waiting to hear from you now. Hour Timesheet includes a QuickBooks timesheet import sync that makes your payroll process a snap!
Hour Timesheet can be a perfect tool that will integrate & sync with your QuickBooks Desktop Hosting keeping an eye on your reminders, daily tasks etc. Learn more about add-ons like Office 365 E3 suite for improving your team collaboration.