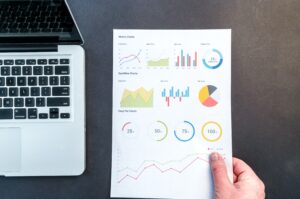 6 Facts about Employee Time Tracking
Despite the mixed feelings on time tracking, having the right time management software can be beneficial to both workers and business. Below are several time management statistics and six Facts about Employee Time Tracking to help shed some light on the process and its potential value for organizations of all shapes and sizes.
Time Management Defined
First, what does time management refer to? Essentially, it is the use of a system to log and monitor a person's activities. Many organizations utilize these systems to track employee hours and how they are using their time on the clock. However, it can also refer to tracking personal time through a private app as well as organization-wide project time tracking, which can be much more complex.
1. Time Tracking May Improve Time Management Skills
First on the list of Facts about Employee Time Tracking is that using even a simple software to track time can help hone a person's time management capabilities. Such self-development gives an advantage to both individuals and companies. For instance, one in eight surveyed people reported they never feel under control at work. However, when armed with effective time management, it's possible to gain control over the demands of the day through organization and improved productivity.
2. Employee timekeeping Identifies Areas of Improvement
Did you know the average employee is only productive for two hours and 23 minutes each day? That means a lot of time is being spent on non-work-related tasks such as browsing social media and making personal calls. Although it may appear to take up time to log the employee's activities, it works to reveal timeframes or tasks where work is not being executed appropriately.
3. Workers in the U.S. Spend 2.5+ Hours on Emails Daily
Drafting and replying to emails is an essential part of many jobs. That being said, a lot of time is devoted to the task and at times, unjustifiably so. The right time management software could expose such waste and steps can then be taken to reduce squandered time.
4. Employee Timekeeping Errors Lead to 50 Million Lost Hours in the U.S.
5. Time of Day Impacts Productivity Levels
According to a 2021 report, productivity rates drop down significantly, all the way to 45%, between the hours of noon and 3 p.m. Freelancers also see a dip, with activity rates falling to 43% between 3-6 p.m.
6. Time Theft Is a Challenge for 75% of Businesses
Time theft can be a serious problem for any size of business. One study even found it causes U.S. employers to lose $11 billion annually. Fortunately, time tracking has been shown to reduce lapses in productivity up to 80% by combating the various form of time theft, such as buddy punching, finishing early and using work time to engage in personal activities.
Don't Let Valuable Time Slip Away
These industry Facts about Employee Time Tracking and statistics only scratch the surface of the potential benefits time management has in store. If you want to see just how effective time management could be for your business, consider upgrading to Hour Timesheet's innovative time tracking software. Our easy-to-use platform eliminates hours of tedious manual data entry and streamlines your business's ability to track employee and contractor hours in real time.
Reach out to us today to learn more!
---