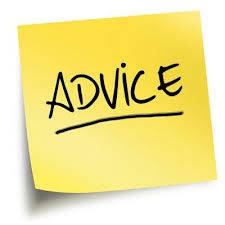 Employee Timekeeping Software Top 5 Advice Tips
Get it Right the First Time
Make sure your employee handbook includes a section on employee time tracking. Highlight honesty and various examples of timekeeping fraud. Include definitions of work time and expectations from business owners
Train your managers. Hold training sessions on laws and regulations pertaining to FLSA & employee overtime policies. Also train users how to use your company's time tracking software and mobile app.
Make everyone accountable. Require 2 sets of signatures on each time card. Both employees and managers need to sign each timesheet.
Schedule internal timesheet audits Communicate objectives for supervisors who manage employees and need to approve time cards, as well as the definition of total hours and employee time tracking expectations.
Require employees to sign-off on any updates made by management.. All timesheets edits should be acknowledged by the employee. This can include employees using the web based time card app, the mobile time tracking app or users on the time clock.
DCAA Timekeeping Requirements
We've got you covered | Simple Employee real time tracking by Hour Timesheet
Authorized Charge Codes - employee timesheets only display codes assigned by management.
Reason Required - System requires employees to enter a reason for late timesheet entries.
Timesheet Audit Trail - All timesheets keep track of employee timesheet entries and edits. The detailed audit trail that captures every change made to a timesheet.
Daily email reminders- send reminders to those employees who forget to enter time daily or weekly.
Correction Timesheets- After you run payroll there are possibilities that timesheet data might need to change. Hour Timesheet includes a detailed and auditable record of all revised/corrected timesheets.
Additional Resources
Federal Acquisition Regulation Full Download
Federal Timekeeping Policies for Government Contractors (chron.com)
Record-keeping Requirements under the Fair Labor Standards Act
Measure Costs Right: Make the Right Decisions
How To Calculate And Track Overhead Costs