DCAA Compliance: QuickBooks
Both QuickBooks Desktop and QuickBooks Online can be set up properly to be DCAA / FAR Compliant, especially with our DCAA compliance checklist. The keys are Job Costing and Labor Distribution. The advantage that QuickBooks Desktop has over QuickBooks Online is it's integrated payroll module that permits direct charging of time direct to the General Ledger including Customer, Job, and Service Items.
QuickBooks Desktop
This interface of web-based time tracking software and payroll makes QuickBooks Desktop the superior tool for DCAA Compliance based on our experience with hundreds of clients over the course of several decades.
QuickBooks Online
While QuickBooks Online is not designed to meet the FAR and DCAA requirements, and it has some limitations on meeting all the requirements, there are ways to make a QuickBooks Online system meet all the government's requirements.
Keys to Compliance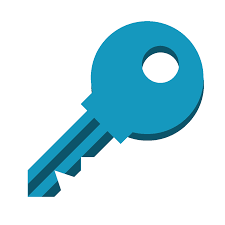 Employee time tracking posted daily with required explanations for edits and record locking
Printable timesheet reports
Policies & Procedures oriented toward FAR Compliance Criteria found in DCAA's SF-1408 pre-award audit checklist
Consistently applied labor dollar distribution accommodating uncompensated OT for salary exempt personnel
Indirect Cost Pools and the ability to compute and forecast Indirect Rates applied to Direct Costs under Cost Reimbursable Awards
Progress billing + Cumulative dollar values reported against award ceilings tied to cost proposals
Identification and segregation of Unallowable Costs as defined per FAR 31.205
We can Help
Hour Timesheet isn't just a timekeeping software provider for government contracts looking to pass a DCAA audit. We also partner with dozens of CPA firms and consultants who can assist you with the entire life cycle of getting a DCAA approved accounting system. Give us a call today and we can introduce you to our long list of partners.
Call 832.942.9556 today!