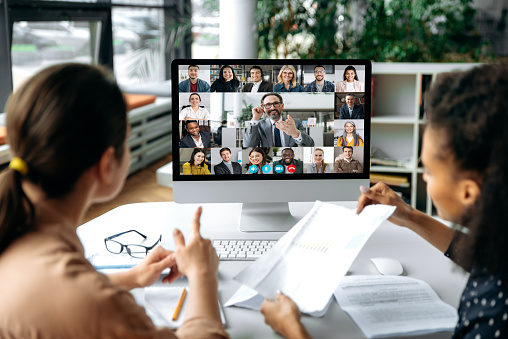 Guide To Timekeeping Software for Remote Teams
Whether you like it or not, remote work likely is here to stay. The COVID-19 pandemic forced businesses to get creative and adapt on the fly to maintain productivity. Although some workers couldn't wait for restrictions to be lifted so they could return to the office, others found working from home much more beneficial. As offices allow greater flexibility to accommodate employees on either side, some new dilemmas need to be solved. One of these is how to keep everyone accountable for the hours they work when they don't have access to a physical time clock. Remote timekeeping software became a critical need overnight.
Complete and accurate timekeeping is very important for accountants, consultants and other types of contractors. Thus, the need for simple and streamlined time tracking for remote teams is vital. Read on to learn more about how automated software can help.
How Automation Benefits Remote Workers
Today's workplace exists in the virtual realm as well as in the physical space of the office. Your timekeeping should be no different. When you have employees working in multiple locations spread out across the city or even across the country, the right timekeeping Software for Remote Teams becomes important. Time tracking software from Hour Timesheet makes it easy for workers to enter their hours and share them immediately with their managers or supervisors.
This solution eliminates the tedious work of filling out spreadsheets or even keeping pen-and-paper records. Employees will be able to enter the details quickly, enabling them to concentrate on their projects. It also means they can avoid oversights and mistakes that can lead to discrepancies and backtracking.
What Our Software Can Do for You
Choosing our platform means you gain a robust solution for tracking your entire team's hours, no matter where they are. Among the many features it includes is complete synchronization with corresponding mobile apps. Wherever your team members are working, they can enter their hours using a smartphone or other device and have that information uploaded instantly to the centralized system. Reminders are completely automated, so there's no need for managers to spend time trying to track down late reports or collect signatures.
Our product is so well-equipped that it is DCAA compliant. This is critical for contractors who work with the government because it ensures their timekeeping will always stand up to the extreme scrutiny of a DCAA audit.
Choose Hour Timesheet and Simplify Your Remote timekeeping Software
Having your workforce scattered across multiple locations may be the norm today, but that doesn't mean you have to sacrifice accuracy in your time tracking or commit to onerous processes that stifle your productivity. Hour Timesheet's Remote timekeeping software gives you all the resources you and your employees need to keep up with their hours without missing a beat for your clients. If you would like to learn more about our technology and everything it can do for you, get in touch with one of our representatives today or use the links below to get started.