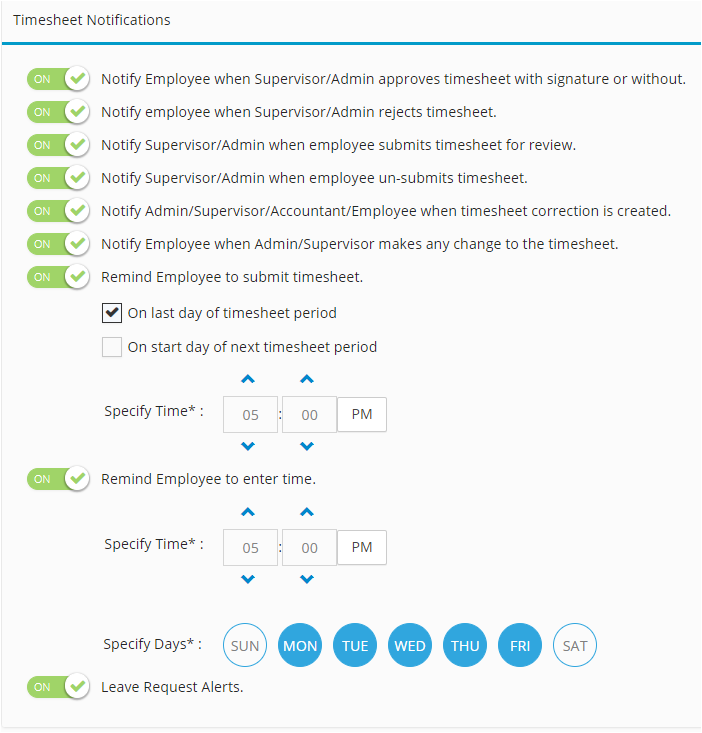 Timesheet Reminders for Employees
Hour Timesheet's Daily Timesheet Reminder feature is designed to simplify and streamline the process of tracking employee hours. The software automatically generates Timesheet Reminders for Employees for those users who don't enter time daily.
Visit our features web page or visit us in the QuickBooks marketplace listing.
Other Hour Timesheet Features
Daily Timesheet Reminders: Never miss a timesheet submission again. Our system sends out Daily Timesheet Reminders, ensuring that they record their hours accurately and on time.
Compliance Features: Our system is built to help you comply with labor laws and regulations, avoiding potential fines and legal issues.
User-Friendly Interface: We've designed our platform to be easy for everyone in your organization to use, regardless of their tech proficiency.
Time-Saving Automation: No more chasing after employees for their timesheets – our system does the work for you.
Customizable Reports: Generate detailed reports tailored to your specific needs, helping you make data-driven decisions.
Integration Capabilities: Seamlessly integrate Hour Timesheet with your existing HR and payroll systems for a streamlined workflow.
Mobile Access: Employees can submit their timesheets from anywhere using our mobile app.
Customer Support: Our dedicated support team is always ready to assist you with any queries or issues.
Are you ready to experience the benefits of Hour Timesheet's Daily Timesheet Reminder feature? Sign up for a free trial today and see the difference it can make in your business.
Click here to get started