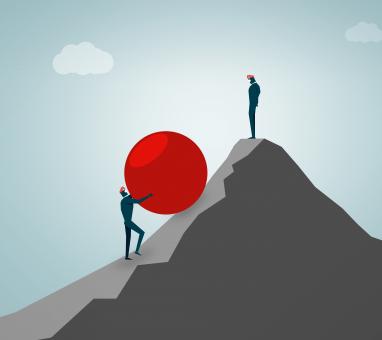 The government frequently extends contracts to small- and medium-sized government businesses to cover its varied needs. Winning such a contract offers businesses a tremendous financial opportunity, but it comes with some essential responsibilities.
The U.S. Department of Labor (DOL) and the Department of Defense (DoD) work with the Defense Contract Audit Agency (DCAA) to ensure financial oversight of government contractors and their employees.
If your business has recently won a government contract, you are likely to have some questions regarding what you should know about DCAA compliance.
8 Things To Know About DCAA Compliance
Here are the eight facts that we believe are important facts that you need to know about DCAA compliance.
1. The founding of the DCAA and its mission
The DCAA was founded under the DoD to provide transparent financial services to ensure proper use of taxpayer dollars when the government signs small- and medium-sized businesses for contracts. The DCAA's mission is to provide regular audits and financial oversight and work according to the authority and control of the Secretary of Defense to guarantee that the U.S. military has all the resources it needs at fair prices.
2. Guidelines for DCAA compliance
DCAA compliance focuses on a small contractor's systems and diligent efforts to meet the stringent demands of a DCAA audit. There are two sets of guidelines government contractors must follow:
Federal Acquisition Regulation (FAR) Standards
Cost Accounting Standards (CAS)
3. What DCAA compliance covers and entails
Government contractors need to comply with various regulations and requirements, including the following:
Documented policies set forth by the DoD, DOL and DCAA
DCAA-compliant business systems
Accounting systems that track costs for various costs separately from nongovernmental business relationships
Job timekeeping records combined with cost accounting
Readily available auditing records for a DCAA-initiated audit at any time
4. The DCAA audit process
Any time the DCAA deems it necessary, the body will initiate an audit to examine costs, such as direct or indirect costs, unallowable costs or the pooling of indirect costs outlined in FAR, CAS and Government Auditing Standards.
5. Different types of DCAA audits
Different types of DCAA audits include those related to incurred costs, forward pricing, precontract award, labor charges, compensation and benefits, and contractor purchase systems review (CPSR).
6. Timekeeping audits can occur at any time
Government contractors should remain fully compliant and prepared for a full-fledged DCAA audit at any time. One frequent audit that DCAA auditors regularly conduct is related to timekeeping-specific examinations.
7. Basic protocols for a DCAA audit
When a DCAA audit is triggered or determined, an auditor will visit the contractor's business site. The contractor should be ready to provide all requested documents, including:
Time entries for workers
Submission and approval procedures
Verification documents for paid and unpaid time
Time spent on each individual project
8. General risk thresholds that trigger audits
There are different risks that might trigger a DCAA audit, such as contracts on a specific job that cost the DoD more than $1 million. Another risk might involve those having recurring issues with their accounting systems and timekeeping records. These contractors might experience audits if their contracts fall well below the $1 million mark.
Our Solutions Will Help You Ensure Consistent Time Tracking Processes
With Hour Timesheet, our time tracking software will keep your payroll department and employees on point and compliant with your government contract.
Contact us to learn about our integrated system that will allow you to access vital employee time tracking information in an instant.
Start Your Free Trial or Schedule Live Demo
---