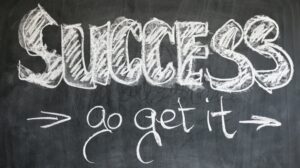 Small business contractors working for the Department of Defense (DoD) have a duty to achieve and maintain compliance with strict government regulations and requirements. Failing to meet DCAA compliance guidelines could endanger a contractor's current engagement or bar them from applying for and obtaining future federal contract opportunities.
Regulations and requirements specific to contractors are governed and monitored by the Defense Contract Audit Agency (DCAA) and include providing your employees with everything they need to do their jobs with ease and success.
If you are seeking your first or next government contract, we want to help you achieve and maintain the required DCAA compliance for small business owners.
Tips and Strategies for Your Small Business to Maintain Continuous DCAA Compliance
The most important thing to remember working with the DOD is how critical it is that you don't fall behind standard DCAA Compliance Guidelines, which primarily entails keeping track of your business finances and your employees' time tracking to ensure timely regular payments and their ongoing productivity and success.
Our team at Hour Timesheet understands how much you have to think about. With your business's success in mind, we have compiled our three top tips and strategies to help you keep your small business DCAA compliant to protect your project, small business and future federal prospects.
1. Follow DCAA Compliance Guidelines for your accounting processes
The best way to prepare for an unanticipated audit is to set yourself up for continuous preparedness by instituting standard policies and procedures to keep everything running smoothly. If everyone is on the same page and can access records essential for audits in an instant, you won't need to worry about moments of panic and chaos if you get the auditing call or visit.
We recommend that you make it regular practice to organize all invoices, track expenses, account for employee timesheets and check everything twice to ensure optimal efficiency, which can empower your team to maintain DCAA compliance.
2. Back up your pricing for proposals
Each time you create a proposal, you need to bid appropriately and back up your pricing with supporting research results and data. Make this task a priority because, if you have to undergo a DCAA audit, they will want this information, and it's essential that you can easily provide all the data that supports your requested budget and subsequent uses of the funds.
Create a proposal template that allows you to include critical information, such as contract rates, labor hours and any other costs in an easily accessible way that you can explain to the auditors without hesitation.
3. Work with industry thought leaders who can help you maintain DCAA compliance with confidence
It's important that you don't underestimate how vital it is that you can prove you have consistently maintained DCAA compliance guidelines. Our team at Hour Timesheet works daily to continue enhancing our timekeeping software to help you prepare for an audit as if it could happen at any moment. The best part is that you will be prepared if it does, and you can relax in the meantime.
Contact us to learn more about our simple employee time tracking system designed for DCAA compliance.