Web-based Timekeeping Software Top 10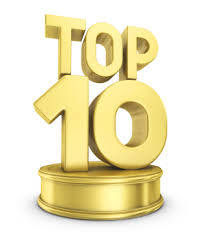 Reasons YOU Need Hour Timesheet | The Industry's Leading Web-Based Timekeeping Software
You spend more than 5 minutes each week tracking down missing employee timesheets
You manually enter employee work hours into your 3rd party payroll software to track time even though you already have a web-based timekeeping software solution.
Your employees have trouble with basic math and time management isn't on the top of their list.
Your non-exempt employees track overtime manually
Your employees bill rate varies from job to job
Your workforce telecommutes and dreams of a free time tracking app
You've been known to look for an employee only to remember 2 hours later that they took the day off.
You have that questionable employee who is never around when need him
Your tired of killing trees and wasting paper on printed timesheets
You would rather go to the dentist then process payroll.
Our experts with over 20 years in the time tracking software industry experience are excited to hear from you.
We understand organizations aren't cut from the same mold, that's why Hour Timesheet lets business owners define your integration needs.
Hour Timesheet Payroll Integrations
QuickBooks
Paychex
ADP
Deltek
The Hour timesheet mobile app lets you connect with just about anyone, anywhere. Start tracking employee time for both billable hours and non-billable hours today. Come check out the best time tracker app in the marketplace. Sign up for our 30-days free plan for the simplest web-based timekeeping  software on the market.
$8/user with NO setup Fees, NO support fees and NO contract.
Start your 30-day free trail now.
"Absolutely the best web-based timekeeping software on the market today"