QuickBooks Compatible timekeeping should be as simple as ABC
26 Reasons Why Your Company Needs Hour Timesheet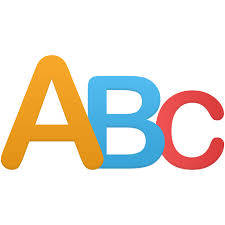 Audit trail – know where, when & who updated each timesheet entry. Accountability is important.
Back-end business logic – leave the thinking to us. Restrict overtime, late entries, absentees & more.
Compatible on any browser and operating system.
DCAA compliant time tracking software – 25+ years of experience. Take care of your business and leave compliance to us.
Eliminate manual data entry – enter all your data one time and in one place
Free trial – 30-day no obligation free trial included when you sign up.
Growing profits – with the price per user so low, you'll be increasing your bottom line in no time.
Helpful user guides – includes a detailed step-by-step guide of everything you need to know
Integration with QuickBooks– simple one-click timesheet imports to top 3rd party payroll solutions
Job costing – stay informed. The who, what when and why of project management.
Knowledge base – easy to access on our website.
Leave management – let us track your employee leave balances. Delete that excel spreadsheet.
Manager approvals – sign one or sign them all. Supervisors will find this task easy as pie.
No credit card required – no obligations when you sign up for the free 1-month trial.
Overtime tracking – take control of your employees. No more surprises after payroll processing
Price – $8/user. Affordable for small businesses
QuickBooks compatible – simple integration with online and desktop versions.
Real time data – access to real-time data 24/7 from in the office or remote job site.
Save time time it takes to run payroll
Track time – on the web, on a smart phone or even a time clock
Uncompensated pay – track all your employee time, know where those extra hours are going.
Vendor tracking – import your 1099 and contractor users from QuickBooks Desktop
Working window-based web clock
X-tra care –our support team loves to help and we look forward to exceeding your expectations.
You won't regret it – sign up now and see what everyone else is talking about. It's almost too easy!
Zero cost for 30-days – Once again…. why not give us a try? We guarantee you'll love it. The best QuickBooks compatible timekeeping software on the market.
Additional Resources
What Is an Audit Trail and Why Is It Important in Accounting?